Committed to the industrialization of printed electronic applications centered on
"Flexible Paper Battery".
Enfucell is making efforts to build a closed-loop industrial chain of R&D, production, sales and operation. Relying on the concentration advantages of favourable resources. We are dedicated to becoming a leading company in the field of printed electronics in China and leading the Chinese printed electronics industry to the world.
Printed electronics technology is an electronic manufacturing technology based on printing principle. Electronic components and systems are manufactured by printing with functional ink configured with electronic materials.
The products are distinguished by large area and flexibility, showing great development potential and broad marketprospects in the fields of flexible display and lighting, medical health, wearable electronics, etc.






Eco-friendly additive manufacturing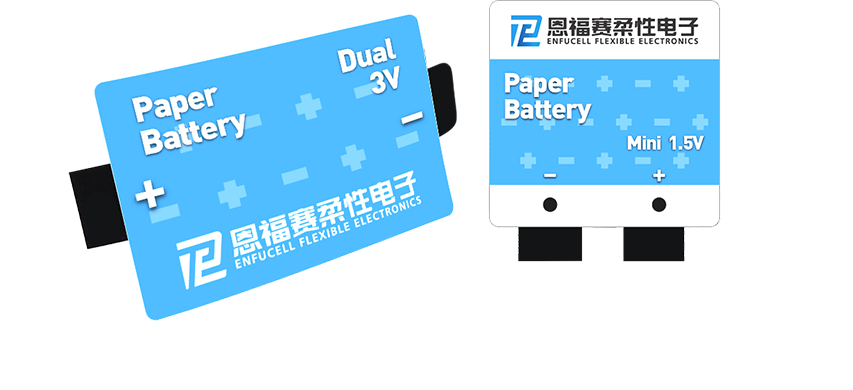 Paper battery, thin as paper, is a new type of battery printed on a film-based substrate.




Relying on the concentration advantages of favourable resources, we are determined to become a leading company in the field of printed electronics in China.
Together with domestic and foreign R&D institutions, raw material and device suppliers, printing electronics application development companies and industrialized manufacturers, we will jointly develop a bright future for the printed electronics industry!
In March 2020, the prevention and control of COVID-19 Pandemic has entered a new stage. The response levels of many provinces in China are downgraded, and the prediction model of the Zhong Nanshan Aca
Many different types of technologies have played their roles in greatly improving our daily lives and mobility. One of these technologies is the printed battery – and the experts at Enfucell (Vantaa,
According to the official website of the University of Wisconsin-Madison, the 1-inch-size carbon nano-transistors successfully developed by the school's material scientists have surpassed silicon transistors and GaAs transistors for the first time in performance. This breakthrough is a major milestone in the development of carbon nanotubes, and will lead carbon nanotubes in the field of logic circuits, high-speed wireless communications and other semiconductor electronic devices. The carbon nanotube tube wall is only one atom thick and is one of the best conductive materials, so it is considered to be the most promising next-generation transistor material.

R&D and manufacturing capabilities of the entire industry chain centered in flexible electronics and flexible printed paper batteries.
Contact Information
Tel:+86-519-88850171
Add:2F,Bldg A,No.901,Liaohe Rd,Changzhou,China.213000
E-mail:info@ksfpe.com